"Brian is one of the finest Jazz Guitarists on the scene." - guitar legend Joe Pass
---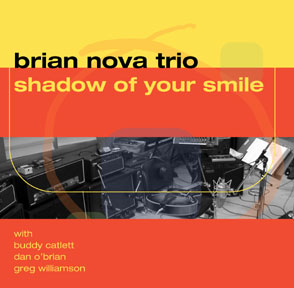 "Shadow of Your Smile"
Brian Nova Trio

Recorded at the beautiful Sun Valley studios,
this trio recording features guitar trio
classics and new arrangements.

Brian Nova - guitar
Dan O'Brien - bass
Buddy Catlett- bass
Greg Williamson - drums




---
---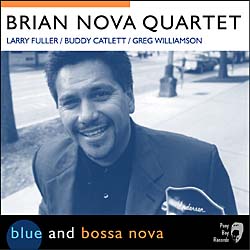 Brian Nova Quartet
"Blue and Bossa Nova"

"This record really swings! " - Jazz Times
Brian Nova
guitar, vocals

Larry Fuller
piano

Buddy Catlett
bass

Greg Williamson
drums

*Mike Slivka, Jim Steele
percussion

(click link for MP3 samples)

1. Just Friends
2. So Danco Samba*
3. Bluesology
4. I'll Remember You
5. At Long Last Love
6. Gee Baby Ain't I Good To You
7. O Pato*
8. I'll Remember April
9. Sabor A Mi'*
10. Long Ago And Far Away
11. Estate*
12. Don't Let It Go To Your Head
13. Wave*
---
Check out Brian's: www.BrianNova.com
---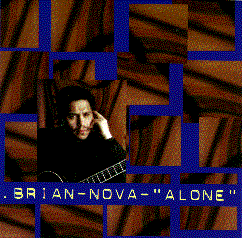 Brian Nova - Alone

A Rare combination of vibrant vocal and commanding solo guitar in one swinging performance! Featuring 12 tunes by Gershwin, Ellington, Mercer, Hefti, and more...
But Not For Me / When I Take My Sugar To Tea / Gee Baby, Ain't I Good To You / I Ain't Got Nothin' But The Blues / Lil' Darlin' / Exactly Like You / S'Wonderful / Don't Let It Go To Your Head / I Got It Bad (And That Ain't Good) / Autumn Leaves / Stompin' At The Savoy / Maori Brown Eyes
(Downloadable 500k .wave files)
---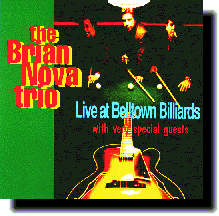 Live at Belltown Billiards
The Brian Nova Trio
A landmark recording. A hard swinging steady trio with vocal standards and four special guest legends of Northwest Jazz.
Click on a title to download
a .wav sample (5-600k each)

Almost Like Being In Love 4:45
What Is There To Say 5:07
Rosetta 9:31
Learnin' The Blues 4:02
Broadway 5:06
Fly Me To The Moon 4:30
Them There Eyes 4:27
Nature Boy 3:54
Just Friends 6:36
Blues For Joe (solo gtr) 4:56
But Not For Me 5:28
Teach Me Tonight 4:34


Brian Nova - guitar and vocal
Peter Vinikow - acoustic bass
Greg Williamson - drums
Hadley Caliman - sax
Jabo Ward - sax
Buddy Catlett - clarinet and sax
Gary Shutes - trombone

Produced by Pony Boy Records and Brian Nova
Executive Producer: Steve Good
Recorded March 24 & 25, '96 live to 2-track digital
by Jim Wilke, Hatchcover Prod.
Edited & Mastered by Mark Guenther, Seattle Disc Mastering
Photos by Teresa Tamura
Art Direction and Layout by Karen Hansen, Big Media
---


Jazz Inflections
Brian Nova Quartet
Brian's very first CD.
Brian Nova, guitar; Steven Bige, piano
Andy Zadrosny, bass; Andre Thomas, drums
Back To Pony Boy Home Page