---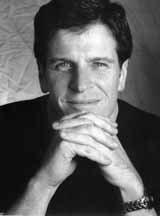 Randy Halberstadt
Pianist, composer and educator
---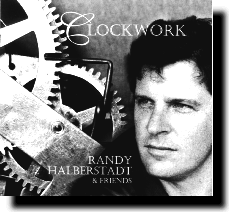 Clockwork
Randy Halberstadt & Friends
"Randy's last CD, Inner Voice, was very popular with our audience and received heavy airplay on KPLU"
- Joey Cohn, Program Director
"I couldn't wait to get Randy's new record in my store."
-Bud Young, Bud's Jazz Records
Clockwork (PB 50106-2) features the nationally acclaimed compositions of pianist and composer Randy Halberstadt sung by five of the brightest vocalists of the Northwest. This unique format is a natural way to present these future jazz standards of prose and music.
Randy's original material is featured on recordings and live by singers throughout the US and Europe. His teaching at Cornish College of the Arts in Seattle has broadened his exposure and influence.
Each cut showcases a different vocalist who embraced the essence of the song with their own style, becoming a part of the composition itself. The singers range in familiarity from the establishment of Jay Clayton (who recorded Randy's "When Springtime Turns To Fall" for NPR's Jazz Set with Branford Marsalis) to the freshness of vocalists newly broken into the fertile Northwest music scene.
The lyrical compositions are accompanied and fully realized by his sensitive and creative quartet, led by Randy's muscular, rhythmically inventive, and harmonically beautiful piano playing.
Click to download tunes!! (apprx. 500k each)
When Springtime Turns To Fall / We've Met Before / Shorter's Quarters / Gazelle / Clockwork / Da Da Dat / Please Don't Tell Me / Like Broken Glass / Lenna / Juggernaut

Produced by ROBIN Productions

with:
Jay Clayton, Becca Duran, Kendra Shank, Kris O'Grady & Whitney James - vocals
Randy Halberstadt - piano
Phil Sparks - bass
Greg Williamson - drums
Hans Teuber - alto sax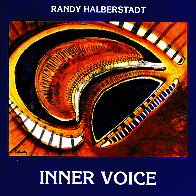 Inner Voice
Randy Halberstadt
His first album - Inner Voice - is also available thru Pony Boy Records. With lots of great piano trio originals, and a flair of the Monk and Herbie Hancock, it's a favorite.
PB50107-2


---
Pony Boy Home Page