JAZZ, BIG BAND, SPOKEN WORD, LIVING HISTORY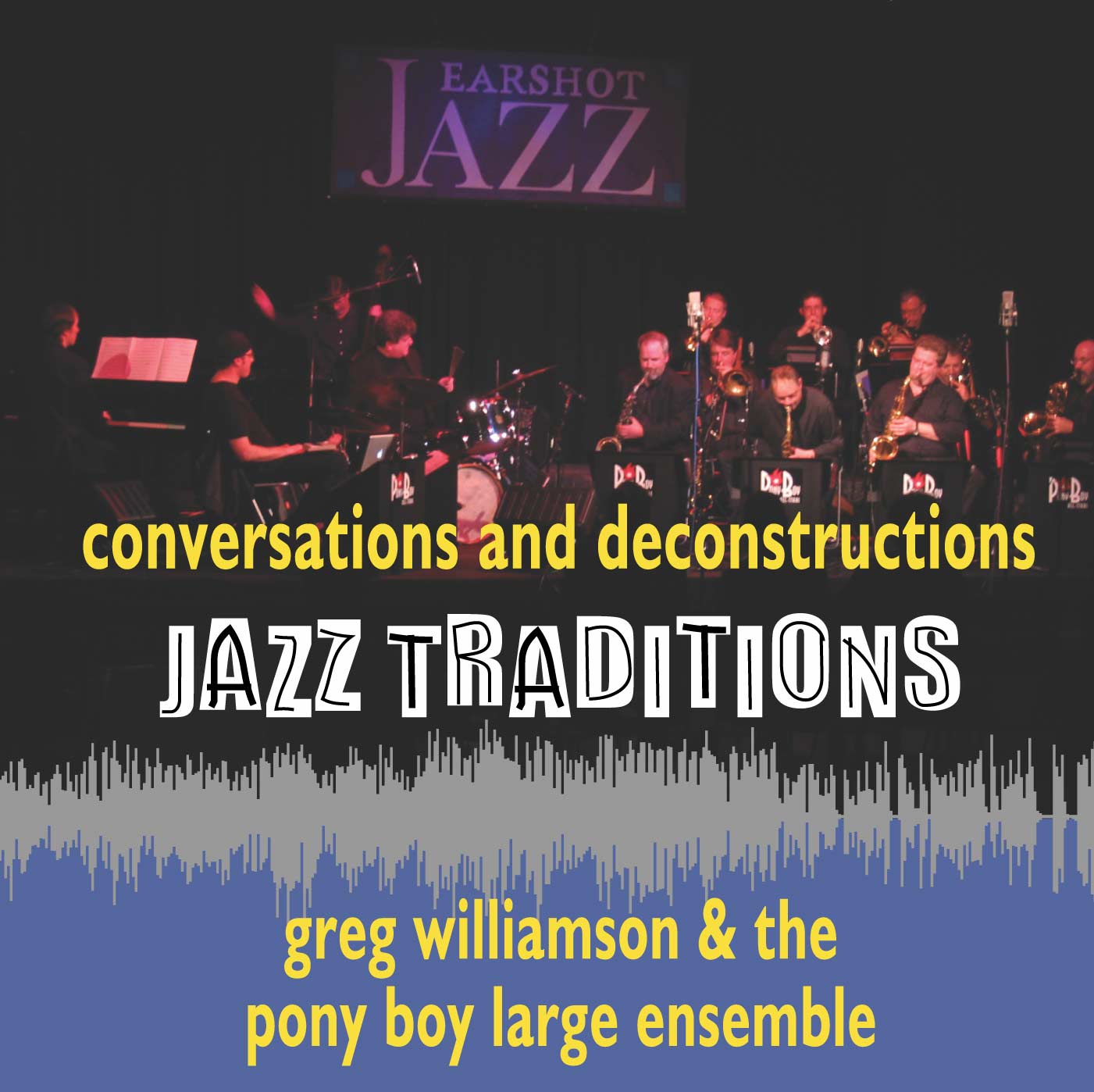 Music and Interviews by Greg Williamson, woven together into a sonic sculpture of
NEW big band music, stories, memories and jokes.
This is a live recording of a concert–featuring the recorded collection of lifetimes
of stories, music, and hanging out–set to live music. It's a chance to recount,
relive and celebrate the moments between gigs, and the people we love who tell the stories.

I. OPENING - BILL RAMSAY
woody's nook – evergreen ballroom –
recording lights – red stories
II. RED KELLY
kid – harry james – kenton's milk – bathtub –
phil harris
III. RONNIE PIERCE
exclamations – beginning, vaudville,
early jazz – famous stories
IV. BUDDY CATLETT & FLOYD STANDIFER,
QUINCY , DAVE TUTTLE
early days – coins – Q in europe –
tuttle & buddy stories – Q

saxes: Tracy Knoop, Alexey Nikolaev, Travis Ranney, Greg Metcalf
trumpets:Vern Sielert, Thomas Marriott, Jay Thomas
trombones: Dan Marcus, Dave Bentley
piano:John Hansen
upright bass: Larry Holloway
drums: Greg Williamson
laptop sampler:John Silverman

recorded live at earshot jazz festival, october 23, 2005
consolidated works theater by doug haire, jack straw foundation grant
edited at pony boy studios
mastered by rick fisher at r.f.i.